Flag Throws
It's winter or it's spring; something that would always be by your side is a throw blanket. You can use it sitting on a couch, binge-watching your favorite show or you can take it in your room to have a good night's sleep. For people who have respect and patriotism for their country, Save on Wall Art has curated a selection of flag throws. These flag tapestry throw blankets are woven in North America and depict a strong connection to the country. They are made of either cotton or acrylic for softness, comfort, and a luxurious feel; these tapestry throws would become your favorite companion. These throw blankets are also a great gifting option to your friends and family over the holidays.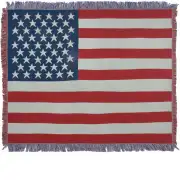 +1 Sizes
American Flag II Afghan Throw
SOWA-10248
H:50.00" - W:60.00"
FREE Shipping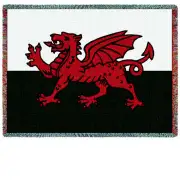 +1 Sizes
Welsh Dragon (Flags) Afghan Decorative Throw
SOWA-3047
H:48.00" - W:69.00"
FREE Shipping