Oil Paintings
One of the best ways to liven up space is to decorate it with oil paintings. As we have heard everybody says that art is a form of expressing yourself, irrespective of whether it is your own creation. The wall art painting by Save On Wallart can bring colors to a dusty place. Depending on the kind of décor your space, pick the right kind of oil painting for wall décor. You can use these wall arts for the living room, bedrooms, and guest rooms as well. Before selecting the oil painting, take into account your taste, wall paint, and décor. For those who are nature lovers can go for the Golden Boughs, Season of Change, A Sea of Forests, or Flamboyant Flower. Those who are abstract lovers would find solace in wall art like Drip and Drizzle, Heading to Port, Ice Blue, and Cross Hairs.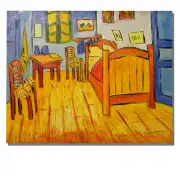 +1 Sizes
Bedroom at Arles Canvas Oil Painting
SOWA-5631
H:24.00" - W:36.00"
FREE Shipping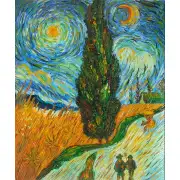 +2 Sizes
Road with Cyprus and Star Canvas Oil Painting
SOWA-5656
H:36.00" - W:24.00"
FREE Shipping