OBJECT & ELEMENT WALL TAPESTRY
For some years now, tapestry has found its way into people's hearts and homes. Their colors, themes, and textures have made them a great addition to every décor. One way of merging décor with tapestry is the wall hanging. It lets you express your personality and style while you go and decorate your home in some ways a traditional wall art cannot. An expressive type of wall hanging is the object and element tapestries. These décor pieces are inspired by the tapestry of historic artists like Mertens, Alessia Cara, and Donatello. The element tapestry wall hangings showcase different art themes like Shell Collection, Leopard Rosette, Elkington, and Fleur De Bienvenue. You can use them to accentuate the look of your living room, bedroom, guestroom, and even office.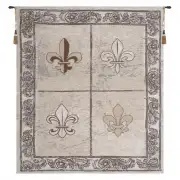 +1 Sizes
Fleur de Bienvenue Wall Tapestry
SOWA-2550
H:42.00" - W:35.00"
FREE Shipping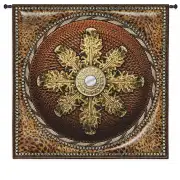 +1 Sizes
Leopard Mirror Wall Tapestry
SOWA-3417
H:45.00" - W:45.00"
FREE Shipping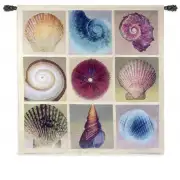 +1 Sizes
Shell Collection Wall Tapestry
SOWA-3427
H:52.00" - W:52.00"
FREE Shipping