Floral Cushions
Our unique floral cushions are a fresh interpretation of style and modernity. These decorative cushions create an endearing pattern in both the modern and classic interiors. The distinctive cushions have a lavish flower print in a monochromatic color scheme that adds charm and beauty to the décor setup. We have used fine quality material in the construction of these cushions to make them easy to maintain and use. You can mix and match these cushions with any array of furniture pieces. The finished edges give these cushions a luxurious appeal. With the invisible closure zip, these cushions become easy to place and remove. The best quality material is used in the construction of these cushions that make them long-lasting.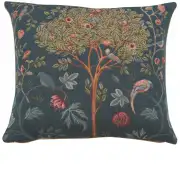 +1 Sizes
Kelmscott Tree Blue French Couch Cushion
SOWA-12462
H:19.00" - W:19.00"
FREE Shipping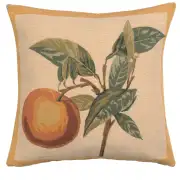 +1 Sizes
Redoute-Orange Belgian Sofa Pillow Cover
SOWA-334
H:18.00" - W:18.00"
FREE Shipping