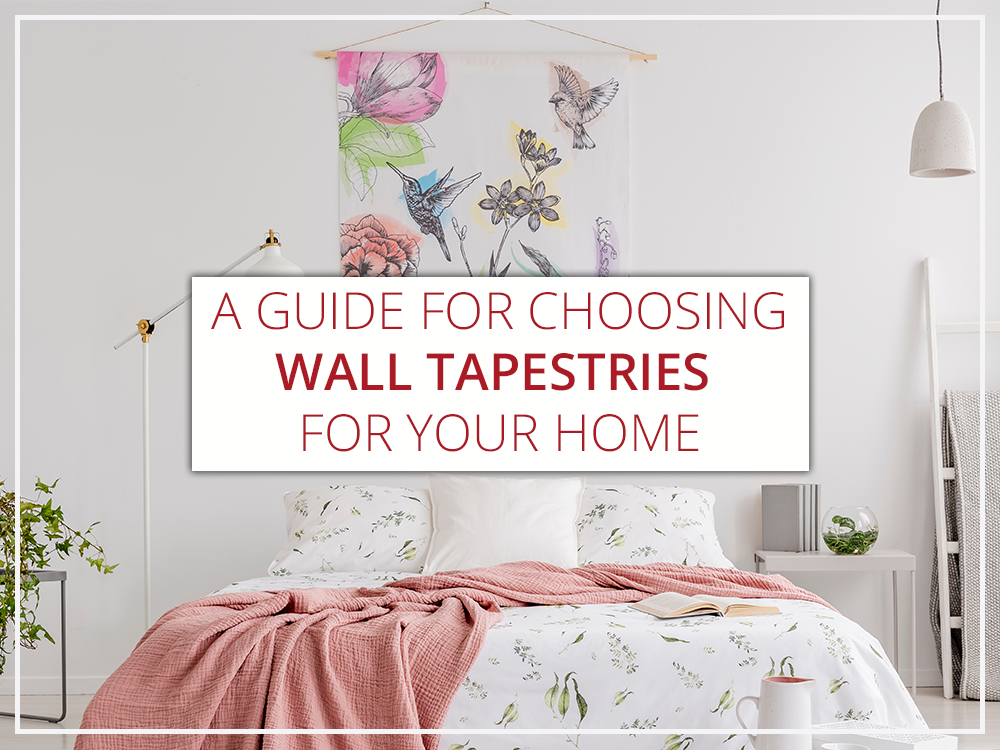 A Guide for Choosing Wall Tapestries for Your Home
Tapestries were once upon a time thought of to be associated with castles and villas, but today's wall tapestries are for all spaces. Tapestries are a fantastic alternative to framed art and are full of rich detail, color and texture. Tapestries are textile art pieces that can invite life and warmth into any room.
Tapestries come in a wide variety of themes. From traditional images inspired by renaissance or medieval periods to more contemporary artwork, there are tapestry options available for everyone. Hang your medieval tapestries from a simple rod or a more elaborate tool. Make a bold statement to match your décor style. With tapestries, the possibilities are endless. Below are some tips for selecting wall tapestries for your space.
Size
It is important to purchase a tapestry that will fit your space well. You want a wall hanging that is proportional to the size of your room and the open space on your wall. You want to have space around the hanging – but not too much space. A hanging with too much space will look strange on a gaping while an oversized hanging will also look out of place. Here are some additional size tips:
Keep in mind that large tapestries can look out of place in small rooms.

Measure your wall space and keep in mind any additional room required for a rod to hang if you want to hang your tapestry with a rod.

Select a blank wall that has nothing on it if you have a room with high ceilings.

If you have a smaller space, wall or room, you can still fit tapestries; however, it is more appropriate to choose a smaller piece.
Coloring and Fabric
When selecting a tapestry for a space in your home, it is important that you take the fabric of the tapestries into consideration as well as the color. Does it mesh well with other textures already present in your space? Does the piece offer a nice contrast to the furniture already in the room?
When choosing a new tapestry, take fabric swatches from furniture and/or paint samples along with you to ensure your selection coordinates with the rest of your room. If you do not have these things available, take photos of your space and furniture/décor within it along to get a general idea.
Other Considerations
Many wall tapestries are made with rich looking fabrics and are darker in nature, which means they can darken up a room quite easily. It is recommended that you hang tapestries like these in rooms with a lot of natural light or shine a spotlight on it if it is in a room that is not well-lit.
Do not over-decorate walls that you hang tapestries on as they tend to work better on walls that are bare at the risk of making your space look too busy.
The direction in which you hang a tapestry matters too! If you hang a tapestry horizontally, it can make the room appear larger, while a vertically hung tapestry can make low ceilings appear higher.