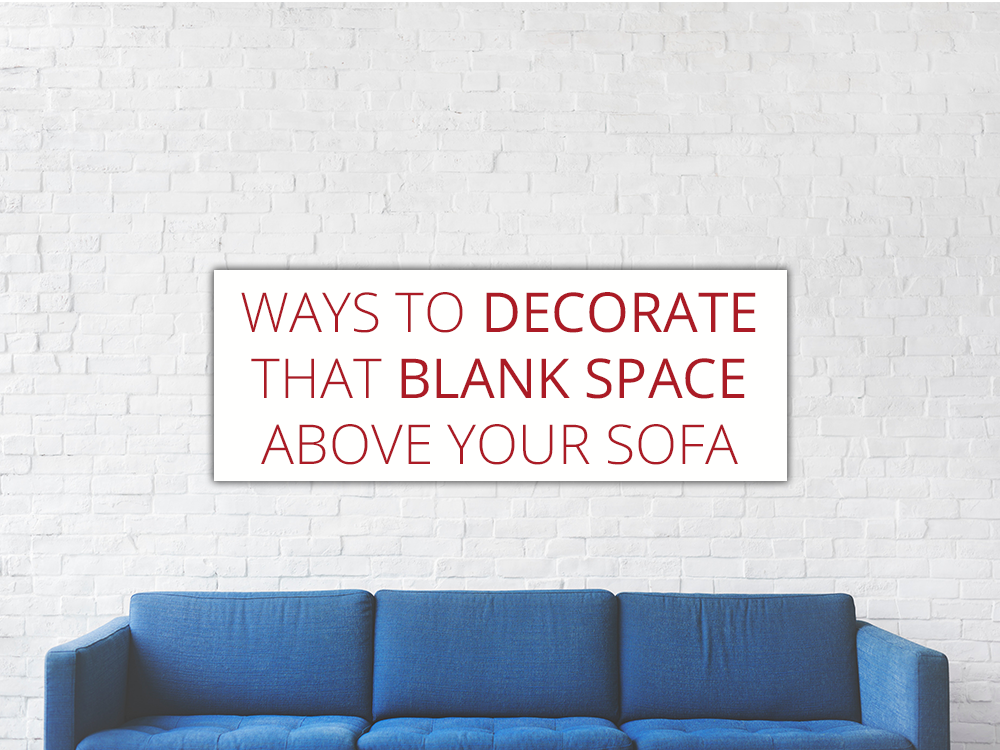 Ways to Decorate That Blank Space above Your Sofa
Ways to Decorate That Blank Space above Your Sofa
Are you scratching your head while looking at that big, blank space above your living room sofa, unsure of what exactly you will fill the space with? Below are some creative ways to dress up that empty space, from simple lights to wall art tapestries.
Mirrors
Mirrors have a way of bouncing light around a room, which makes them fantastic for opening up tight spaces and brightening up rooms. Look for a gorgeous lattice-frames mirror or one with artistic detail that you love for some added flair.
Framed Art
Photos, maps, paintings, medieval wall tapestries and more are great for hanging on walls – and even greater when framed! Contrary to popular belief, you do not have to spend a large chunk of money on custom framing. Rather, search thrift stores or take on a DIY framing project. If it is missing glass, you can often have a local hardware store or glass shop cut a piece to size for you very inexpensively.
Play with Symmetry
From classic oil paintings to mirrors or family photos, why not play with symmetry and scale by grouping them together. Center an oversized mirror or medieval wall tapestry and hang art that is similarly scaled next to it.
Repurposed Area Rug
Do you have an area rug that is about the same length as your sofa (or a little shorter) lying around? You can repurpose an area rug to create a similar look to those handed-down tapestries that are wall décor mainstays. For a unique look, attach the rug to a quilt hanger or you can simply fasten the rug to your wall with upholstery tacks, allowing it to droop a little in the center for a relaxed look.
Boho Macrame
The boho-chic style is big in home décor right now. You can incorporate this laid-back style by hanging a large macramé statement piece above your sofa. You can do this inexpensively as well by hand-making your piece if you are good with needlework!
Accent Wall
The area behind your couch may be a great place to create an accent wall. Add a little coat of paint and some unique artwork or fun tiles for a look that adds charm to your space.
DIY Wallpaper Artwork
Add textured feel above your sofa by hanging wallpaper artwork. This is a great way to incorporate some of that wallpaper you love but are not ready to commit to. Order a roll for under $20 and cut it down to size. Place it inside one large frame or several small frames.
Baskets
Large woven baskets make a great addition to sofa spaces with a hint of natural handmade texture and detail. Look for round baskets in various different sizes and patterns for an arrangement that is visually appealing.