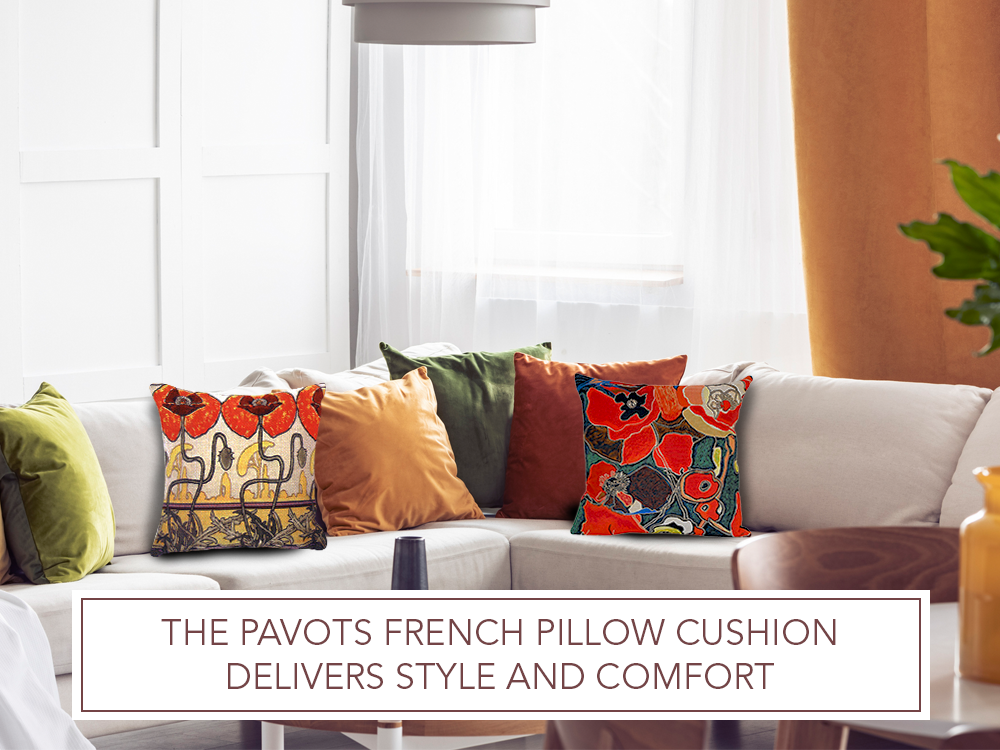 The Pavots French Pillow Cushion Delivers Style and Comfort
When it comes to decorative pillows, this one hits the mark.
If you're looking for unique gift ideas, you've come to the right place. You'll never go wrong with home décor, especially if you know a person's tastes well. Selecting an incredible gift with purpose is easy because you know their home's aesthetic as well as personal preferences concerning color, pattern, and texture.
The Popularity of Decorative Pillows as Home Decor
Decorative pillows remain one of the most popular gifts to give due to their stylish appearance and ability to add comfort to a space quickly. The most beautiful cushions fulfill home décor trends. They're big, bold, soft, and affordable.
What Makes the Pavots French Pillow Cushion Outstanding?
Narrowing down your options remains a challenging task due to the sheer volume of pillow cushions you have to choose from online. Still, one design stands out among others. The Pavots French Pillow Cushion has a color palette that works well in today's modern home.
Warm colors such as red, orange, and gold combine with cool colors such as green and blue to create a look that commands attention inside the home. The 100 percent cotton material woven in France feels soft to the touch and doesn't hold heat the way that pillows made from thicker materials do. The 18-inch by 18-inch cushion cover provides adequate levels of comfort when placed behind a back or laid down on while resting on a sofa or loveseat.
The Benefits of Giving a Pillow Cushion as a Gift to a Relative or Friend
A pillow cushion as a gift option has its advantages. First and foremost, it's functional. Pillows serve purposes as both decoration and comfort provider. Adding them to chairs, sofas, and even beds provide extra layers of softness that didn't exist before.
Next, they enhance the aesthetic of a room. When you deliberately choose colors, patterns, or texture that work well with the rest of the home décor, you're helping to tell a story. The gift that you give has more than sentimental value, and it becomes a permanent part of the space, its design, and visual appeal.
A good pillow with a floral pattern serves as a place for someone to lay their head as they rest or relax and watch TV. It can be used to prop up a tablet while someone watches their favorite movies, reads an e-book or chats with family and friends on social media. A well-made pillow becomes a natural part of a room, a reminder of your generous gift, and an item of comfort much like a warm blanket or throw.
The Perfect Gift to Give Year-Round is a Brightly Colored Pillow Cushion
The Pavots French Pillow Cushion surprises and delights the people who receive it as a gift for their home. Each time that they look at its vibrant colors, floral material, and incredible design, it reminds them of the gift that you gave to them. It becomes one of the most sentimental home décor pieces that they own.
If you're having difficulty deciding on a gift to give, a pillow cushion delivers smiles from people of all ages!