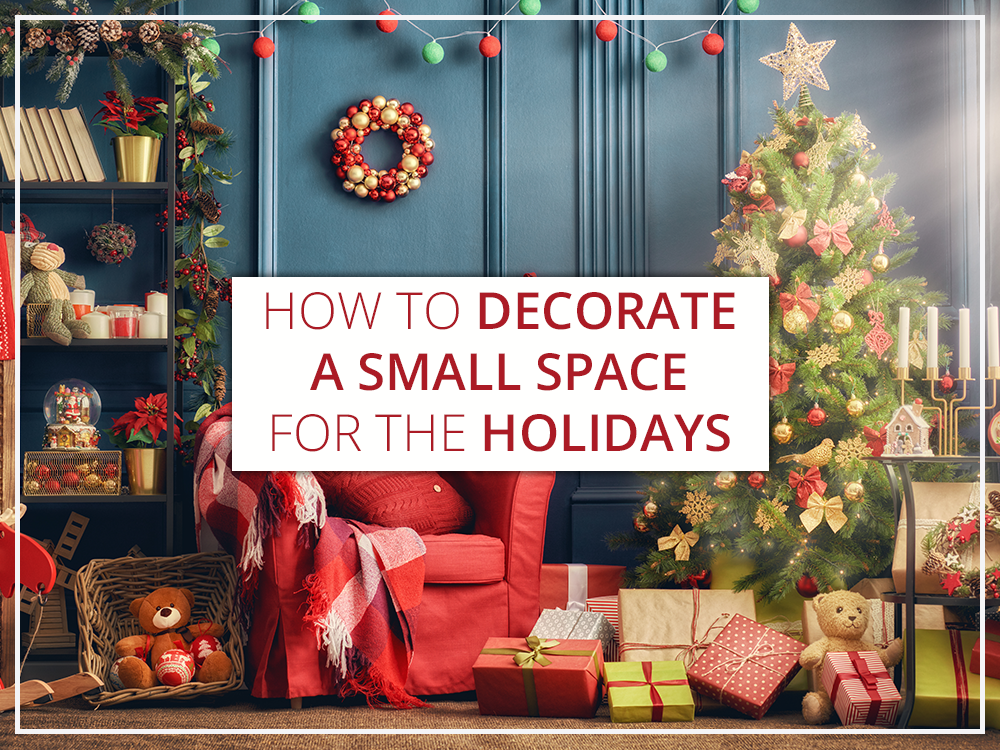 How to Decorate a Small Space for the Holidays (And make them cozy)
Decorating small spaces is challenging in itself because you have a limited amount of space but decorating for Christmas can be even more so. Where can you fit a Christmas tree? When space is limited, you must be strategic about where you put your holiday décor so you do not use up space you need. From hanging a Christmas tree on the wall to displaying festive tapestry throws, below are some tips for decorating small spaces for the holidays.
Hang a Lighted Christmas Tree Wall
If space is an issue when it comes to setting out a Christmas tree, consider hanging one on the wall! Look for pre-lit wall trees to hang indoors so you can still have a Christmas tree in your small space. If it is not decorated, consider adding pinecones, berries and a bow for a cozy, warm feeling. You may find these trees near the wreath section of a hobby store.
Display Christmas Cards on the Wall
You can easily decorate for Christmas by transforming your Christmas cards into wall art. Choose artwork frames that suit your room's style and place your Christmas cards inside. Dynamic artwork frames are great for this as all you have to do is lift the hatch to open the front glass door, hang your card then close it back up. This is ideal if you want to swap out Christmas cards or read them on occasion.
Get Festive with Throws and Tapestries
A simple Christmas afghan decorative throw or a wall tapestry can take the holiday feel of a room up to a new level. Drape your throw along a sofa or chair or hang a small wall tapestry with Santa for a cozy Christmas vibe.
Create a Christmas Display on a Decorative Tray
Group Christmas décor on a decorative tray and place on your console or coffee table for a festive look. Add a snow globe, some pinecones, a small sprig of holly and some berries to a tray. If you want to achieve a natural look, grab a wooden tray and set wooden candleholders on top of it with some berries, pinecones and a holly sprig. Toss on a few Christmas ornaments too!
Hang a Christmas Wreath on Your Bookcase or a Window
If wall space is limited but you want to hang a Christmas wreath, hang a wreath from your bookcase! Decorate your bookcase with glass LED trees, Christmas gifts, candle holders and anything else festive!
You can also hang a wreath on a window by simply tying a ribbon through the opening of the wreath and fixing it to two double magnetic wreath hangers on a single pane glass. The hangers will attract to each other through the window, holding tight.
With these space-saving tips, you can easily make your home over for the holidays!