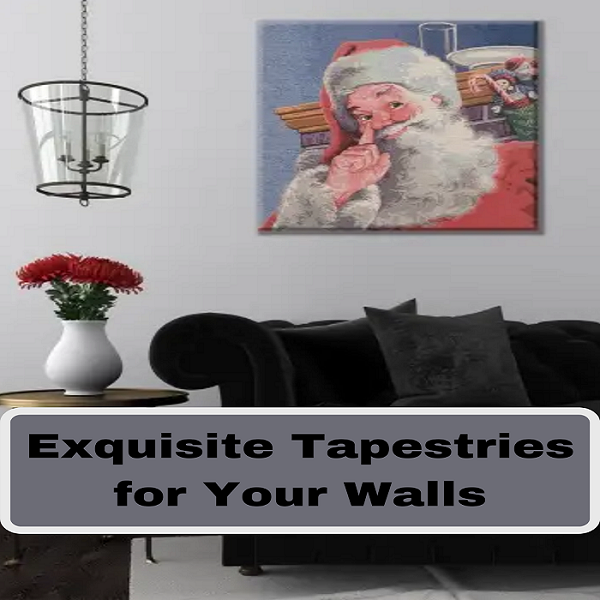 Exquisite Tapestries for Your Walls
Our home interiors are significant. Whether it is furnishing pieces or walls, everything must be decorated with much care. To adorn the walls, wall tapestry is one of the ideal options. Save On Wallart introduces an expansive range of tapestries to choose from. You can add a tinge of excitement to your bare walls with these noteworthy tapestries.
Wall Tapestry For Every Mood
Art patrons believe that our interiors should reflect our personality. Nature, animals, sports whatever it is that you love or are curious about, should become a part of your decor. At Save on Wallart , you will find tapestry wall hangings for every mood and personality. You can make your way to the collection of the stretched wall tapestry. These tapestries come from the confines of artistic wonder, carrying vibrant hues.
If you love pets, there are some exquisite wall hanging pieces such as Happy Canine Wall Tapestry Stretched. The black and white tones of the tapestry will add elegance to all decor schemes. Mister Whiskers Wall Tapestry Stretched is another charming wall tapestry following the same tones. Soft Eyes Wall Tapestry Stretched, Winter's Warmth Wall Tapestry Stretched and An Ecstatic Pug Wall Tapestry Stretched are other tapestries that would enhance the look of your living room and bedroom walls.
If you are one of those who love to bring the foreign locales to their walls, then you can look at Moonlight Gondola Wall Tapestry Stretched. The dark tones of the tapestry wall hanging blends well with beige, white, off-white, light gray walls. Mill House Wall Tapestry Stretched, Poppy Fields III Wall Tapestry Stretched carry stunning scenes from nature that will enrich your walls. Peaceful Pasture Wall Tapestry Stretched and City By The Sea Wall Tapestry Stretched feature a combination of several light colors. These tapestries are perfectly suited to bright interior schemes involving colors such as red, orange, blue, brown, and purple among various others.
The Quality You Can Trust
These imported stretched wall tapestries are designed to withstand years of use. The finest quality materials are used during the making of these wall tapestries. Every one of these hand-woven tapestries is designed with a blend of viscose, cotton, and polyester. The hand-crafted pieces are curated by experts so that you choose the best tapestries for your walls. You can easily install the tapestries in your living rooms, bedroom or near the entrance of your home.