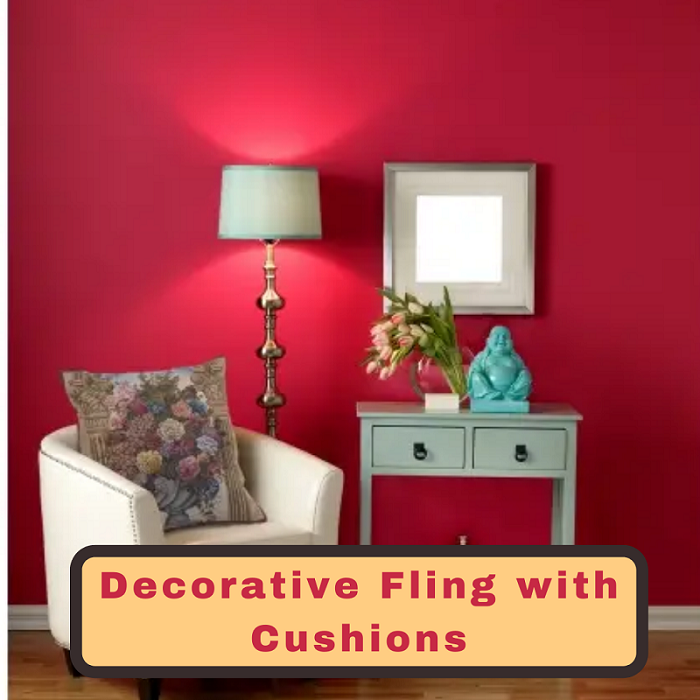 Decorative Fling with Cushions
Many individuals believe it is big things like wallpaper or furniture that can change the look of a space. Contrary to this, art connoisseurs think that it is small decorations that truly transform your living rooms such as decorative pillows. At Save on Wallart, you can choose from a wide array of couch pillows. You can mix and match things at your pace, choosing the best ones according to your liking and decor.
Pillows With Fine Detailing
The collection at Save on Wallart features beautiful decorative pillows that are adorned with fine detailing. Couch pillows such as Bellagio Village Door Belgian Couch Pillow and Bellagio Village Two Tables Belgian Couch Pillow feature intricate village scenes. The burst of colors that is visible in these pillows, will enhance the look of your interiors.
You can pick couch pillows that feature a light contrast if you are looking to decorate bright furnishings. Navigio I Belgian Couch Pillow and Mont St Michel 1 Belgian Couch Pillow feature a light base which is perfect to match with colors such as black, vermilion, blue, red, brown, purple, and other related shades.
For yellow, white, off-white, beige, and other light-colored furnishings, you can pick decorative pillows – Licorne Mille Fleurs II Belgian Couch Pillow, Lively Water Monet's Garden Belgian Couch Pillow. Lakeside Vineyard Right Belgian Couch Pillow and Lakeside Vineyard Left Belgian Couch Pillow are also ideal for somber furnishing pieces and settings.
Couch pillows such as Flora Cotta Black I Belgian Couch Pillow and Keukenhof Gardens III Belgian Couch Pillow, bring a floral touch to your furnishings. They are perfect if you want to inculcate themes from nature in your interiors.
Premium Quality Decorative Pillows
The designer pillows come with the promise of reliable quality. Hand-woven by expert artisans, the couch pillows are crafted for modern setups. These pillows are designed with 100% cotton. They provide a cozy feel and comfort while seating. Whether you place them on your couch or bed, the versatile and decorative pillows will add elegance and warmth to every space. They are beautiful, soft, cozy, and bright. You can always get creative with the decorative pillows. You can get both- the pillows with bold colors and the ones with somber tones to create a beautiful medley of colors on your couch. The backed lining is of fine velvet with an invisible zipper closure that allows easy placement and removal of cushion inserts.